Auto Scale Random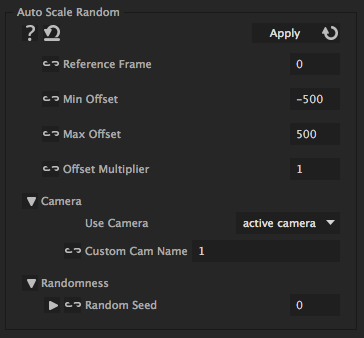 With this expression, you can move layers randomly away from the camera (or towards it) while simultaneously scaling them, so that from the perspective of the camera they look unchanged.
This is useful, for example, if you have many text layers and want them to look as if they are all on the same plane in 3D space with the same size. If you turn the camera, however, you notice that some of them are very close and small, while others are far away and much bigger.
If you want to control for each layer exactly how much it is shifted, you can use the "Auto Scale" expression instead.
Download at aescripts.com