Scroll Text Terminal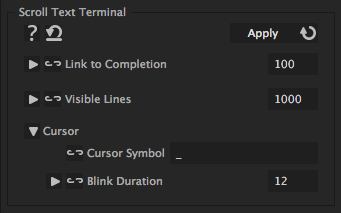 This iExpression can be used to simulate the output of a computer terminal. The text is faded it character by character and scrolls such that only a given number of lines is visible. Also, a (optional) blinking cursor symbol is attached.
Link to Completion​

How far the text is already scrolled (0 to 100%). Link it to a slider to keyframe it.

Visible Lines​

How many lines of text are visible simultaneously.
Download at aescripts.com